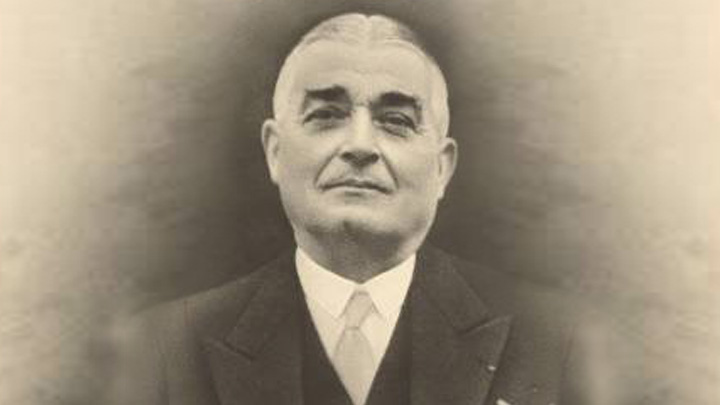 Francis &
Jean-Eugène Borie
In 1942, Francis Borie therefore took Ducru-Beaucaillou on a life annuity rental from Fernand Odon Desbarats de Burke. A relentless builder, this energetic merchant from Corrèze was also a passionate winegrower at Château Haut Batailley, a classified growth in neighbouring Pauillac. Liked and respected by all, Francis had a deep sweetness of soul; he had no lack of generosity.
In 1959, Jean-Eugène, succeeding his father, undertook meticulous work to restore the vineyard and the cellars. Quickly abandoning the family's merchant business, he dedicated himself to the development and modernisation of the property to put it entirely at the service of the wines he loved so much.
His considerable efforts began to bear fruit in the second half of the 1950s when Ducru-Beaucaillou's reputation rose to the highest level in Bordeaux, and it has never been refuted since then.
His superb vintages, combined with his modesty and tongue-in-cheek humour, made him one of the most endearing personalities of the Médoc.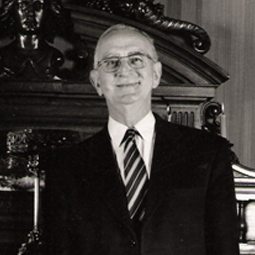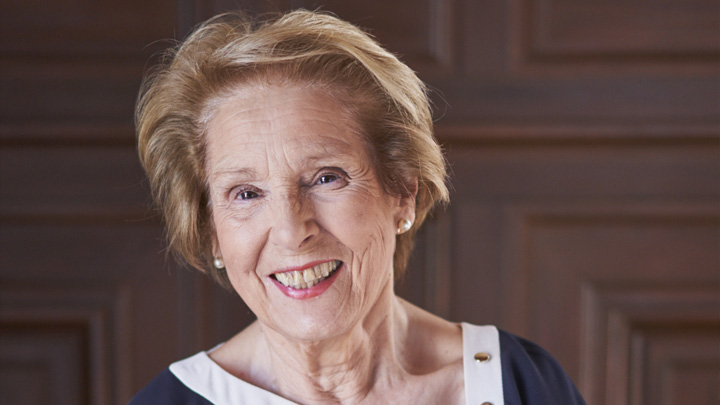 Brought up at Château Ducluzeau, in the Listrac appellation, she married Jean-Eugène Borie in 1950, two years after finishing school. Monique Borie still occupies her apartments in the north wing of the château, not far from those of her son Bruno-Eugène. Thinking as one, they have kept a powerful family unit intact. Monique Borie, Chair of the Supervisory Board since 1998, has great strength of character, supported by a healthy intellectual curiosity. Affability, discretion, refinement and inquisitiveness in equal measures are not the least of her qualities.
The years do not seem to have taken their toll on the Lady of Beaucaillou.
She decided to take a step back at the beginning of 2020 and, with enthusiasm and confidence, gave way as Chair of the Supervisory Board to Jack Bouin, who had just retired after a remarkable and universally acclaimed career at Crédit Agricole, notably as its highly regarded Managing Director for the Aquitaine region.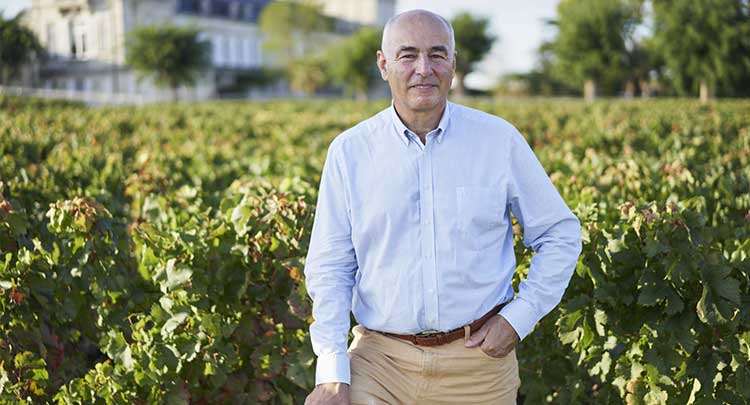 Some sixty years on, the son of Monique and Jean Eugène, Bruno-Eugène, is continuing his father's work and has redefined the selection policy. A tireless perfectionist, with a remarkable capacity for hard work, he has just launched an ambitious ten-year plan for the "sustainable reconstruction" of the vineyards and cellars.
Ducru-Beaucaillou is now at the top of its game
Passionate about contemporary art and design, his sensitivity always on the alert, Bruno-Eugène has also entrusted the restoration of the château to another princess, Sarah Poniatowska – a descendant of the much-loved monarch, Stanislas II of Poland. Ducru-Beaucaillou is now at the top of its game, with a series of superb vintages perfectly illustrating the grand silky style of Saint-Julien, as proven by the superlative scores given to the 2019 vintage.