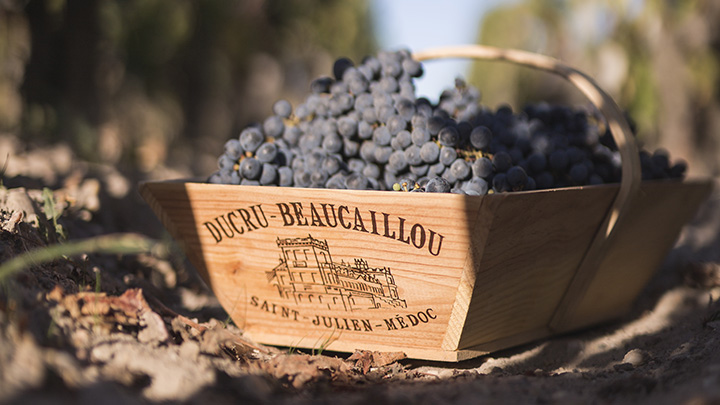 Symbiotic
and respectful
vineyard management
At Ducru-Beaucaillou, excellence is shaped inch by inch thanks to an intimate understanding of what the vines want to offer. Experience, intuition, questioning, for a symbiosis with Mother Earth; humans are only passing through these noble terroirs. Nature being a "subject of law", every procedure in the vineyard is respectful of the entire ecosystem: herbicides have been abandoned in favour of mechanical weeding and judicious grass cover; chemical fertilisers replaced with manure and quality composts; insecticides with pheromones to fight against grapevine moths or kaolin clay to lure the green leafhopper. Measures to facilitate aeration and sun exposure of the bunches, to avoid Botrytis and, where applicable, bacilli. Before the harvest, constant monitoring of the available nitrogen. Reasoned viticulture, which earned the property ISO 14001 certification in 2016, supplemented since 2017 by HVE3 certification (high environmental value level 3).
Nature being a "subject of law", every procedure in the vineyard is respectful of the entire ecosystem
---
Each year, more decision support tools are added for phytosanitary monitoring. Intense controls of the ripeness of the different grape varieties and of each plot; the grapes are continuously tasted and then analysed - IBMP, alcohol degree, anthocyanin potential, technological balance (sugar/acid) - to determine the appropriate harvest date, sector by sector. The young vines are harvested separately. Meticulous management, even within plots, to gain in precision.
There is no fundamentalism, but a resolutely curious, pragmatic, benevolent approach. A kind of "positive modernity" adapted to contemporary viticulture: a research and development unit has been created, today managed by two young engineers who pass on their passion and communicate their discoveries to the teams. Use of decision support software, based on powerful predictive models, GPS programming of applications for controlled coverage and full traceability, installation of several weather stations to better understand geospatial variations. Through the work of INRA, notably on the physiology of the vine, its nutrition and its virome, this high-precision viticulture, both qualitative and sustainable, is constantly progressing.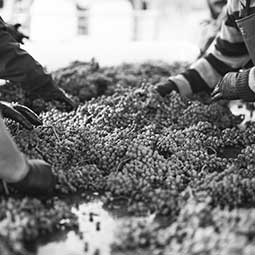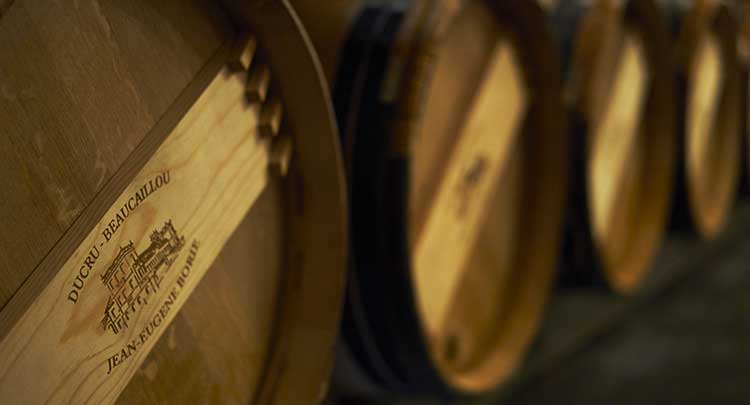 An ever more drastic selection policy so that only berries showing no defect are retained. The raw material must be flawless. The volume selected for the first wine of Ducru-Beaucaillou has been severely reduced (from 16,000 cases in 2002 to 8000 in recent vintages). The first selection of bunches made in the vineyard is completed in the vat room with optical sorting of the grape berries. The sorting lines are longer and more efficient… Ultimately, at the end of vinification, each batch will be tasted several times by the in-house committee under the supervision of the consultant oenologist Eric Boissenot, to consider its status… selection, selection!
Experimentation with a battery of new-generation ("smart") conical stainless-steel vinification vats of small capacity (60/80 hectolitres), has made it possible to work with great accuracy and ultimately to express the identity of each plot and micro-plot. This accuracy is also found in the blends, made with a precision never reached before (down to less than 0.3% in the blend), remarkable for their purity, integrity and clarity.
This quest for perfection bears witness to the human ingenuity ceaselessly at work in both viticulture and oenology in Bordeaux. At Ducru-Beaucaillou, we enthusiastically greet this competitive scientific spirit that nourishes the wine world in general, and Bordeaux in particular.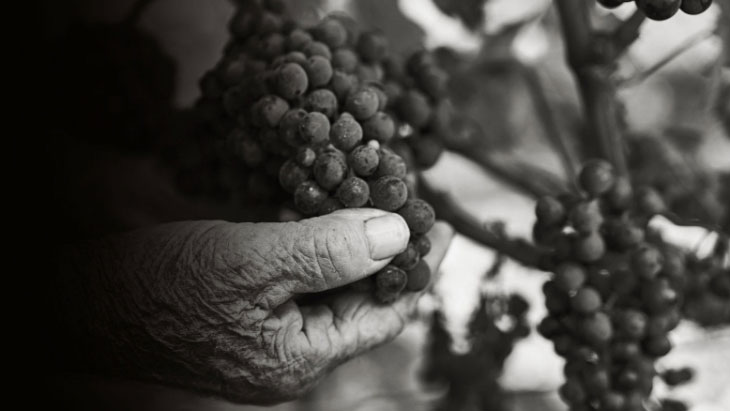 In order to accomplish the great work, there are fifty pairs of hands, fifty manual tasks that follow one after another, behind each bottle of Ducru-Beaucaillou. A multicultural, well-organised and united team, on a human scale. A community of minds united around the same values: a deep attachment to the land, to rural tradition, to the craft dimension of the trade, to the beauty of the gesture. Intuition, know-how, refinement: as in Satie's music, the fewest notes for the greatest possible effect. In the end, it is an accumulation of care and attention to detail that makes a great cuvée.