CHÂTEAU DUCRU-BEAUCAILLOU
×
ATELIER ALAIN ELLOUZ
LE « BEAU CAILLOU »
ALABASTER STONE
My love, it's hard to compass what it took-- Years, centuries, millenniums and more--
To roll those rocks down through the river plains: A million quaternary gravel shards,
Quartz pebbles, sandstone hard and silex black, Flints and a thousand jewels of our soil,
It's hard to grasp how many stones were due
To make one glass of Ducru-Beaucaillou.
From the plowed fields of Rouergue and Limousin, From the banked shores of rivers Tarn and Dronne, They made their pilgrimage with the Garonne Down to the vineshoots blest of Saint-Julien. Believe me, love, this is the stuff of dreams
This epic journey of granitic streams.
And this progression, wonderfully slow,
Now night is come affects us through and through.
Behold what sparkles in this brimming glass. What it presents you is a dazzling string
Of perfect diamonds, blazing Lydian gems From the unsounded depths of Pyrene ages. It's hard to grasp how many stones were due To make one glass of Ducru-Beaucaillou.
But I need not drink deeper than I ought
To dream to string a necklace at your throat.

DENIS LALANNE, 2004.
Origins
Alabaster. Translucent, moon-white beauty. Original purity.
Tenderness epitomised in stone. Sculpted by man since ancient Egyptian times, the first sumptuous vases held a certain fascination for French artist and sculp- tor Auguste Rodin who collected them with frenzy. Then, there is the precious flask of anointing oil that Mary of Bethany broke to honour Jesus of Nazareth. Not least, of course, the famed 'Alabaster Coast' – albeit chalk – yet a veritable Eden to inspire impressionists including Monet, Courbet, Renoir, Pissarro and Bonnard. Magnificent paintings capturing the essence of 19th century joie de vivre, featuring pastoral scenes of drinking from extremely precious flasks, amid elegant, joyful and fine company. The latest chapter in this long narrative, alabaster now assumes its rightful place in contemporary architecture and in the exclusive world of luxury interior design.
French artist Alain Ellouz can lay claim to having changed the destiny of alabaster, once considered too brittle and porous. A born innovator, he has succeeded in making it even more resistant than granite. Like a wine reveals a great terroir, this veritable master craftsman has revealed the stone in dazzling display, through fascinating lighting installations and furniture, with the emphasis on sleek mi- nimalism transcended by light. For according to Ellouz, alabaster without light is like a world without music. His pieces are now recognised the world over, acclaimed by the most revered design luminaries.
The ascent of alabaster can be likened to that of the local Gunz gravel deposited on the slopes of Saint-Julien during the quaternary period, from which Denis Lalanne drew inspiration for his poetic verse. This other 'beau caillou', meaning 'beautiful stone', and from which the château derives its name, reveals the true expres- sion of the vine unlike any other soil, capable of reflecting the sunlight under the plant's canopy and preventing evaporation, and retaining the heat of the day and slowly releasing it back during the night. Here in this magnificent stone, assisted by man's intervention until the grapes reach optimum ripeness, Cabernet Sauvignon, the Medoc's majestic grape variety, is seen to thrives.
In the beginning, there was the material.
A natural
material, hand-selected
​​​​​​​and glorified
by Man
for centuries.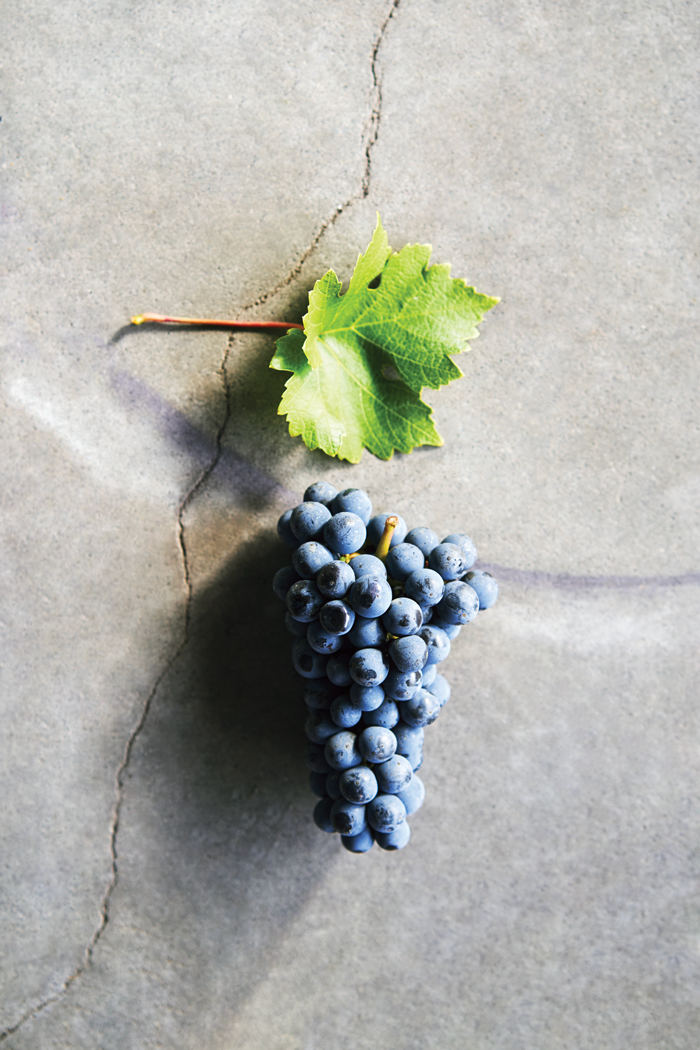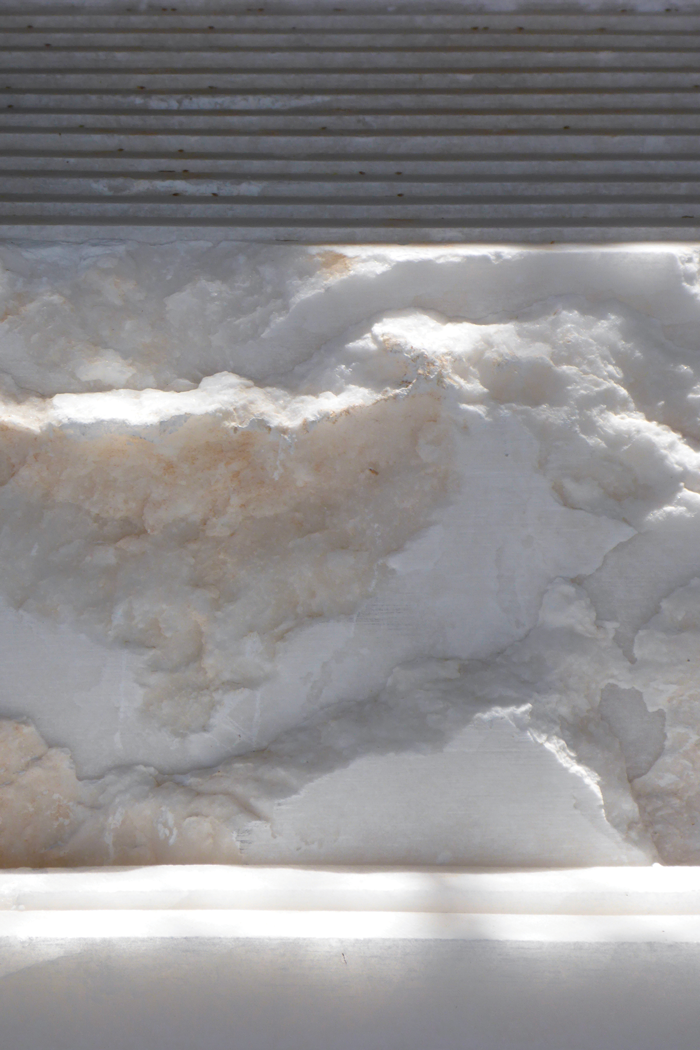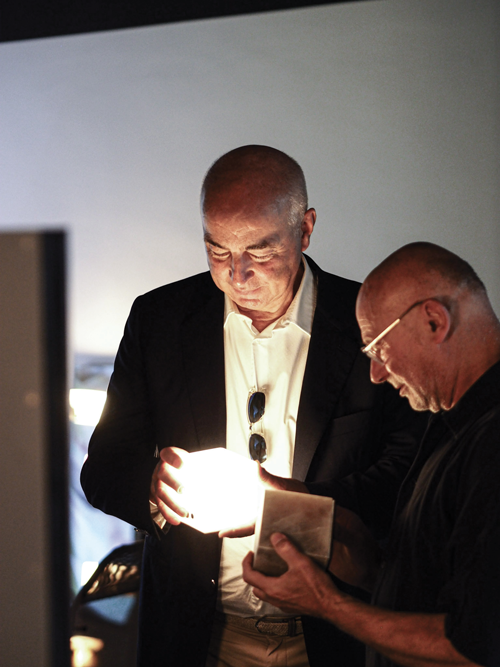 A self-taught, multidisciplinary entrepreneur, Alain Ellouz founded Atelier Alain Ellouz in Paris in 2005, and has since launched showrooms in London and New York. Through the Alain Ellouz Foundation, his aim is to instate alabaster at the cutting edge of the international design scene.
Bruno-Eugène Borie is the proprietor-grower of Château Ducru-Beaucaillou. This alabaster stone, which was designed and created by Amélie Faurens and Xavier Jacono at Studio D-AD-A, has brought together these two dynamic, creative luminaries and perceptive story- tellers, who have both been instrumental in promoting French savoir-faire around the globe.
Symbiosis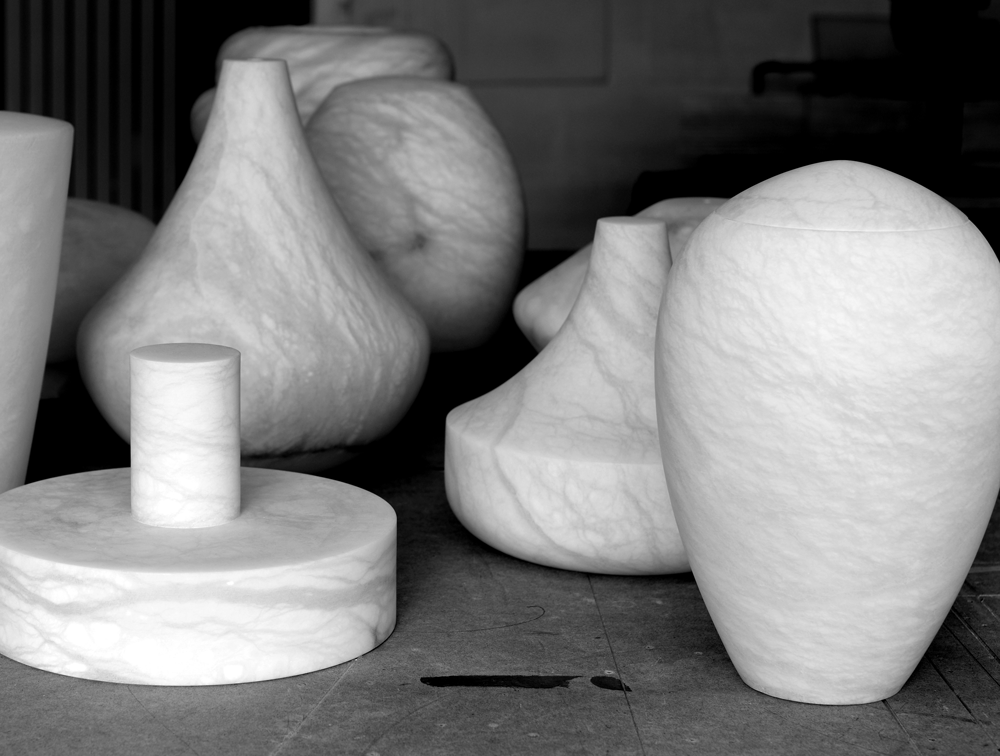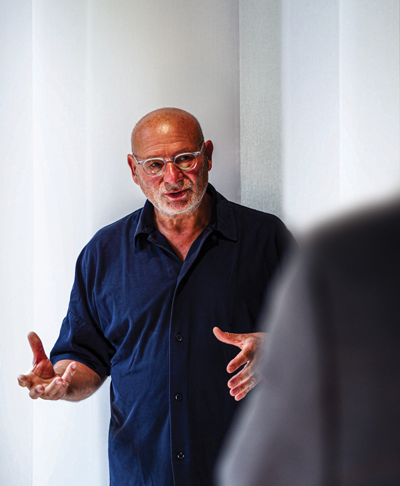 ALAIN ELLOUZ
Master stone craftsman,
lighting designer and scenographer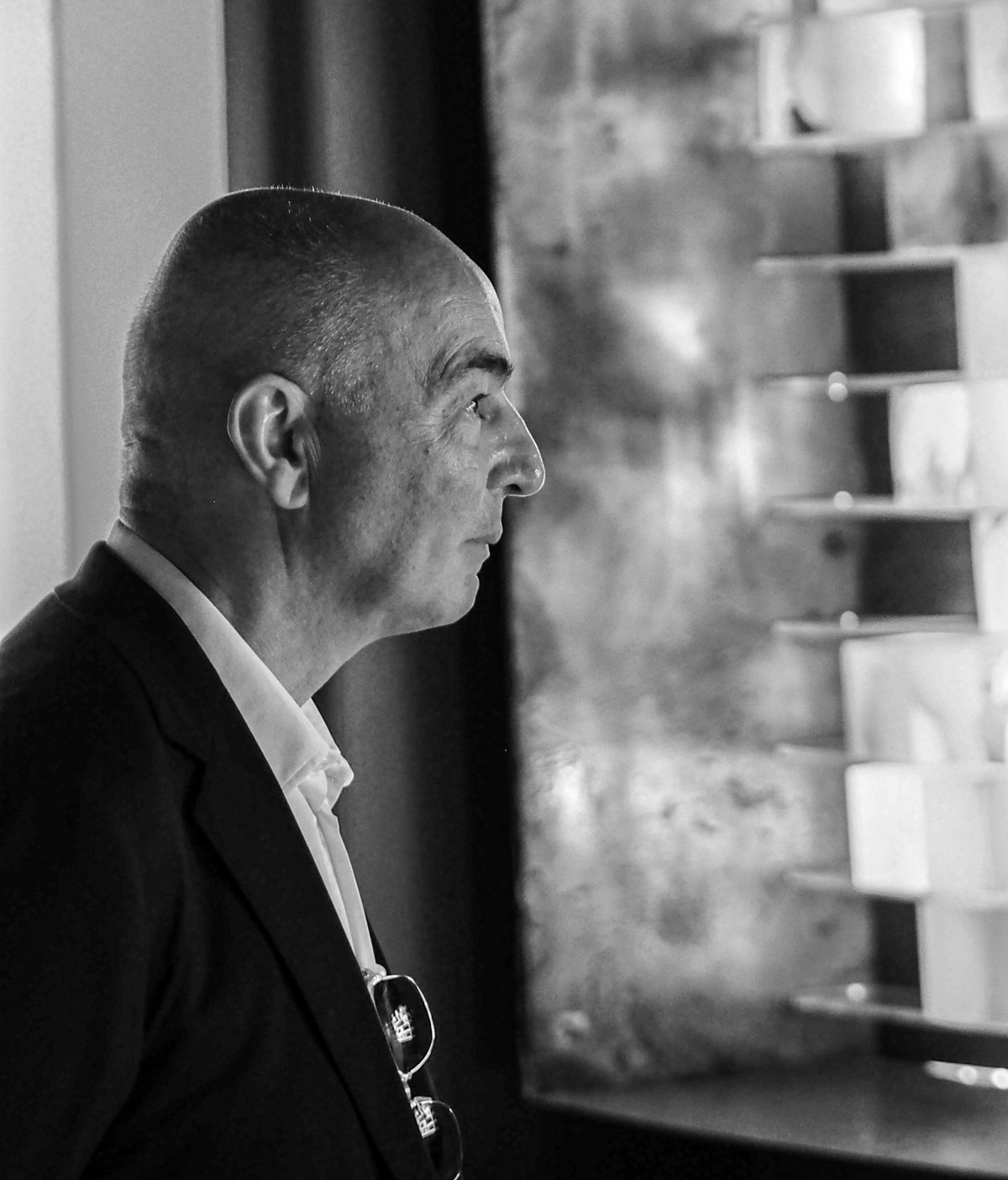 BRUNO-EUGÈNE BORIE
Proprietor-grower of château Ducru-Beaucaillou, collector of art and contemporary design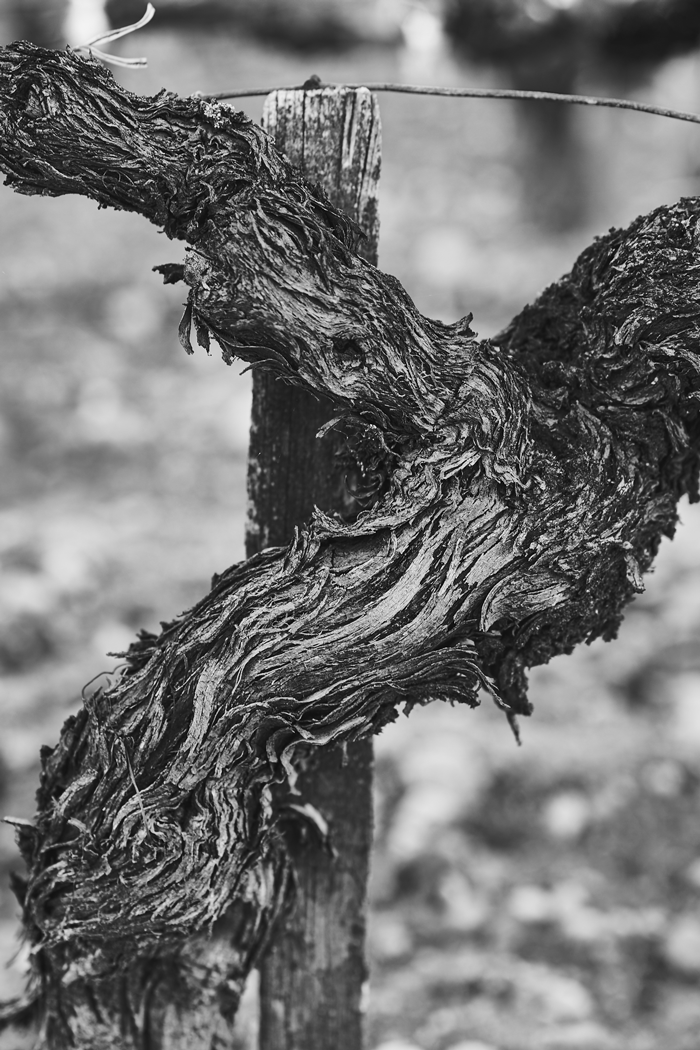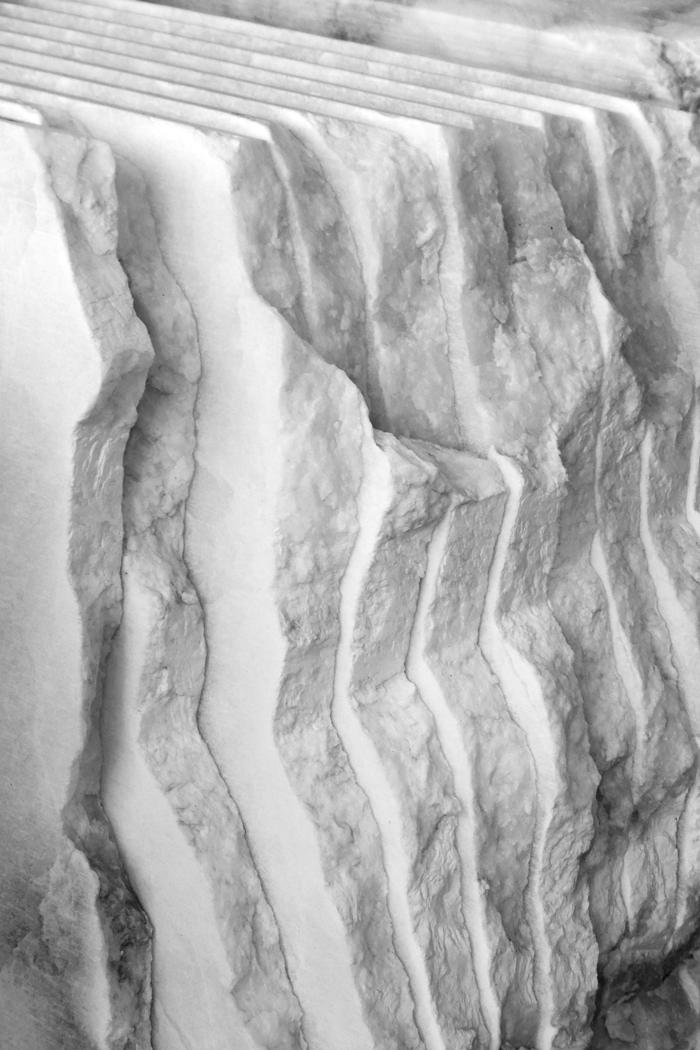 Beyond
an exclusive
casing
A unique casing for a unique wine. A colossal jewel. A tribute to the origins and the founding element; a precious, time-defying sarcophagus, reflective of both a wine and a vintage – château Ducru-Beaucaillou 1982 – forever engraved in the passage of time. The depth of its light imbues an air of fantasy.
The vibrational delicacy of the alabaster resonates amid the serene, calming atmosphere of the cellars. The outer casing opens to reveal a generous double magnum. An ode to pleasure shared. The 'alabaster stone' series offers a new aesthetic interpretation. An allegory to the primary force of the earth, this 'beau- tiful stone' tells a unique tale of passion and patience, expressed through this precious material.
Each piece is unique, displaying endless nuances and subtleties drawn from the mineral and plant elements of the soils, transcended by light. The hallmark of Atelier Alain Ellouz, the alabaster stone provides a dramatic contrast between material mass and minimalist design. The artisan craftsmanship is a persistent revelation of the unstinting selection of materials, artistic precision and quality of execution. To the touch, highly polished silky finish evokes the cashmere texture of a Grand Vin. A dazzling design statement, the stone is also the epitome of innovation, an extraordinary blend of two creative collaborations, two incredible exemplars of skilled mastery, in the great tradition of French artisan craftsmanship. In essence, a sensual material manifestation of all that Château Ducru-Beaucaillou strives for: uncompromising powerful, pure elegance and perfect harmony.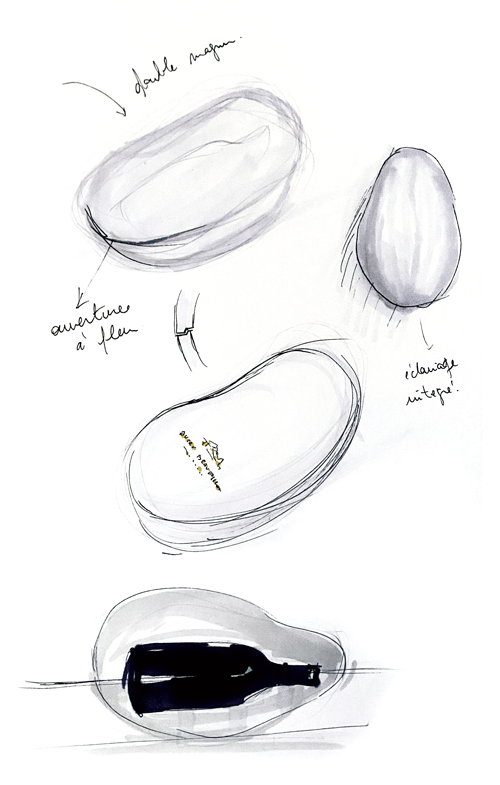 The alabaster stone has been conceived as a sculpture,
and explores the design limits of organic form and functionality. A protective casing for the wine, and ultimately a statement piece transcended by light to reveal all its purity
Studio D—AD—A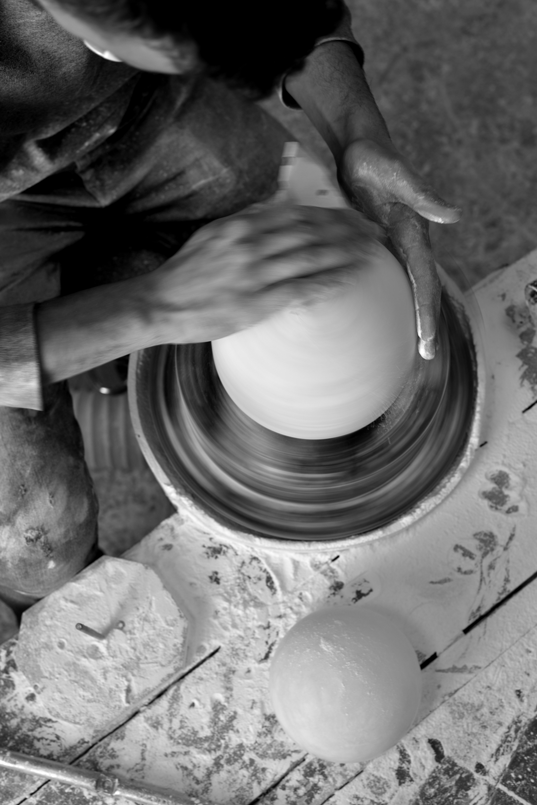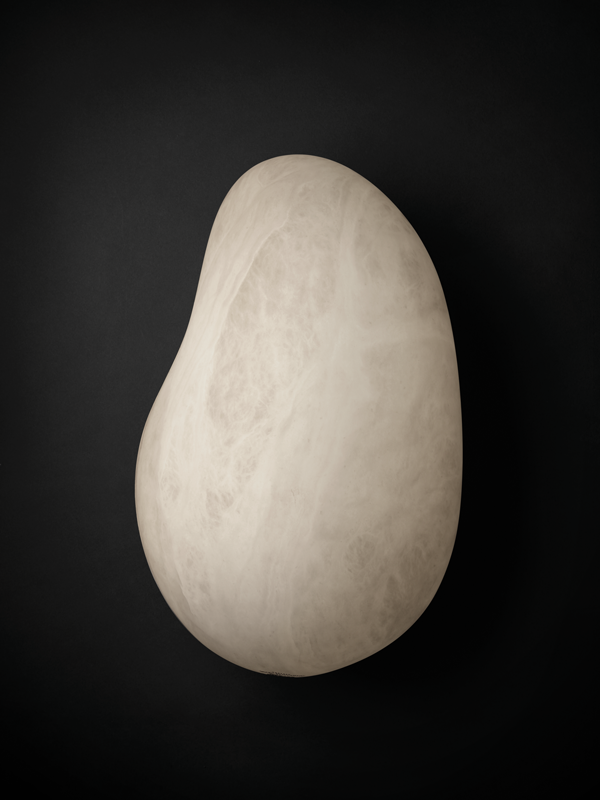 Perfect harmony
of form,
richness
and suppleness,
great intensity and depth,
a myriad of nuances,
infinite dimensions,
smooth and polished
texture,
irresistibely silky.
​​​​​​​Utterly captivating.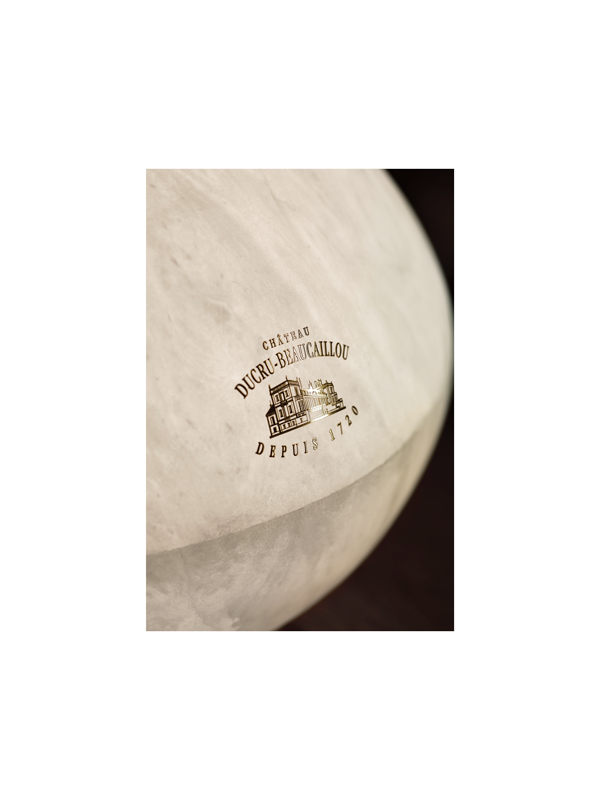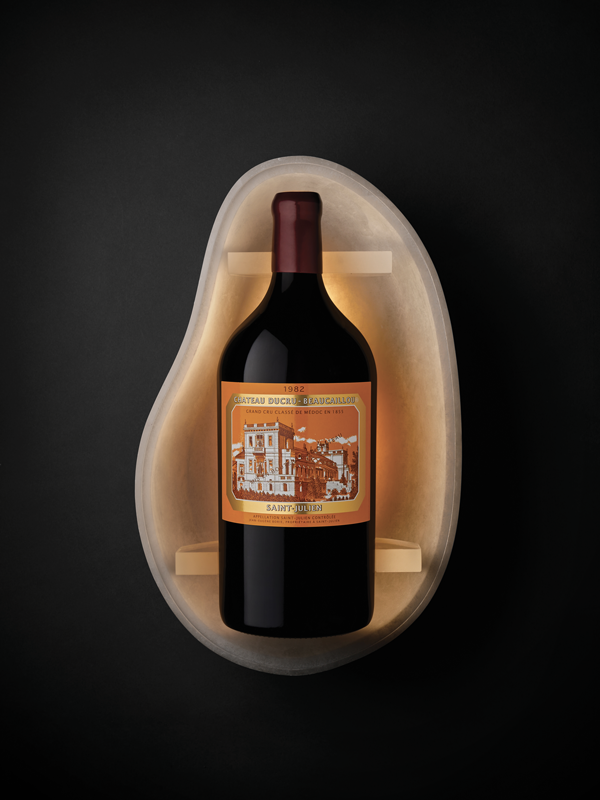 "For this exclusive limited edition, Château Ducru-Beaucaillou has released
an exceptional vintage from its private collection: the 1982 vintage, in double magnum."

BRUNO BORIE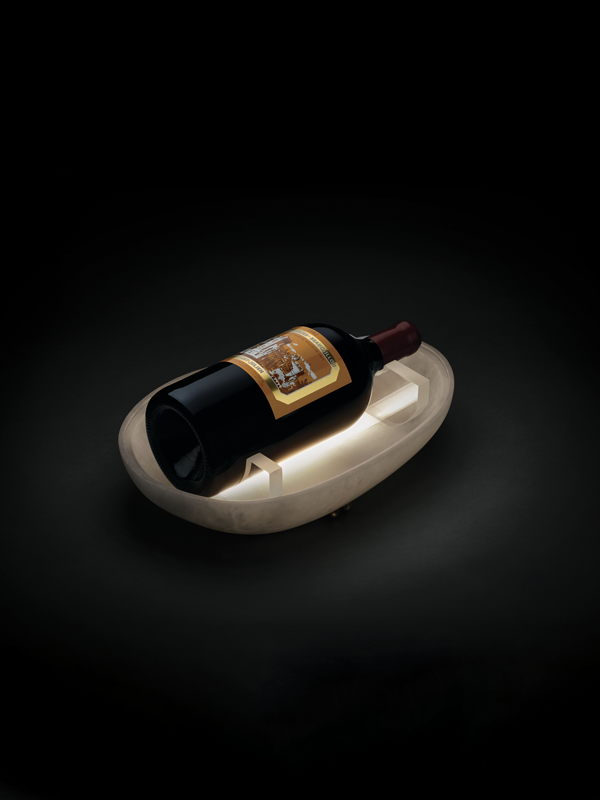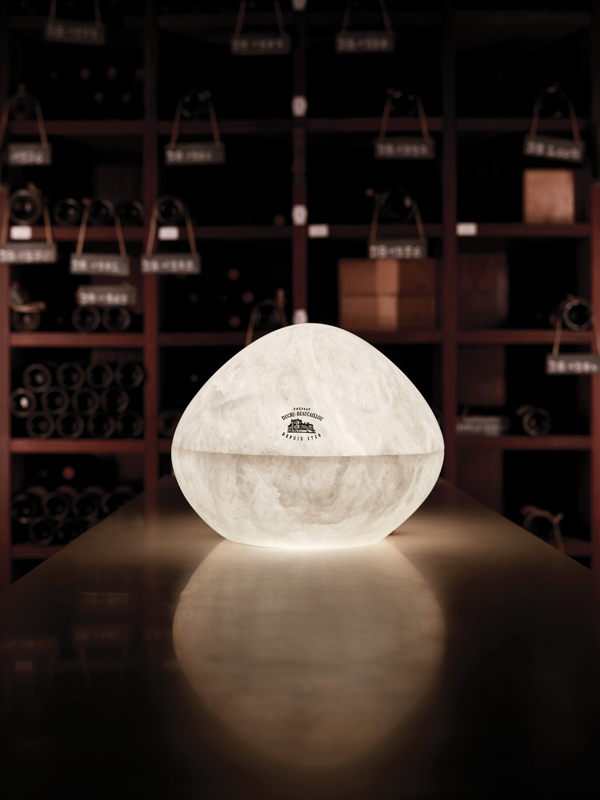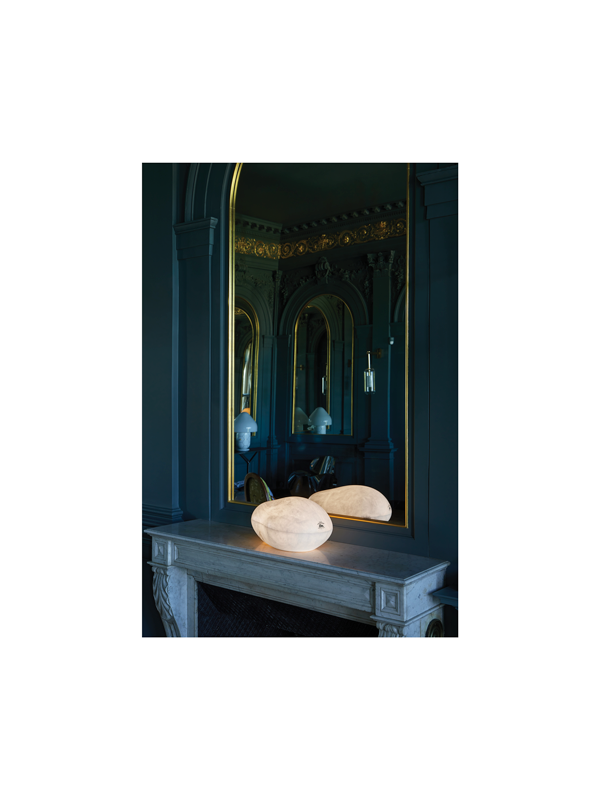 "Each piece is unique.
As the light transcends the material, it exposes the traces left by the passage of time."
ALAIN ELLOUZ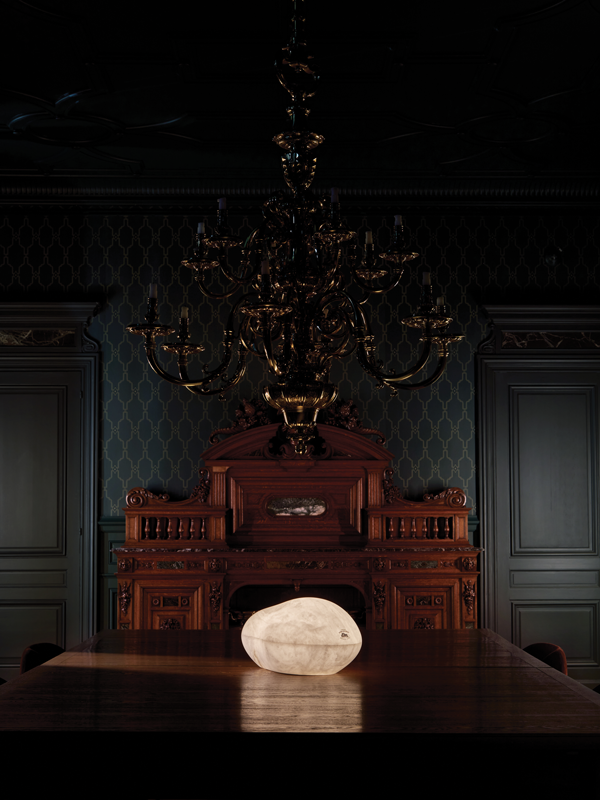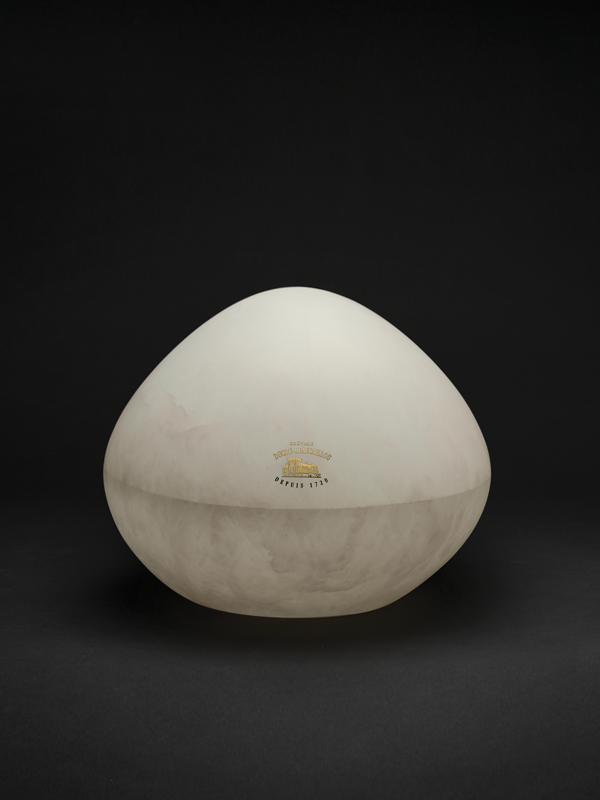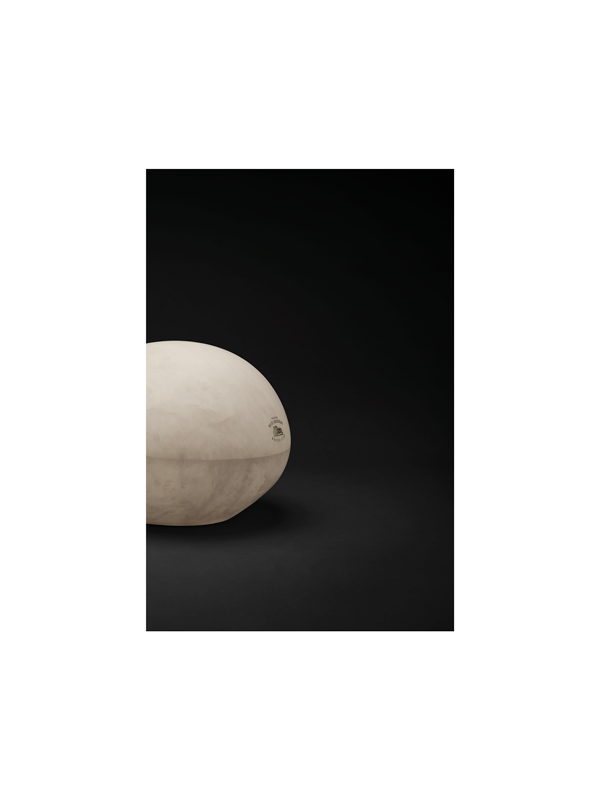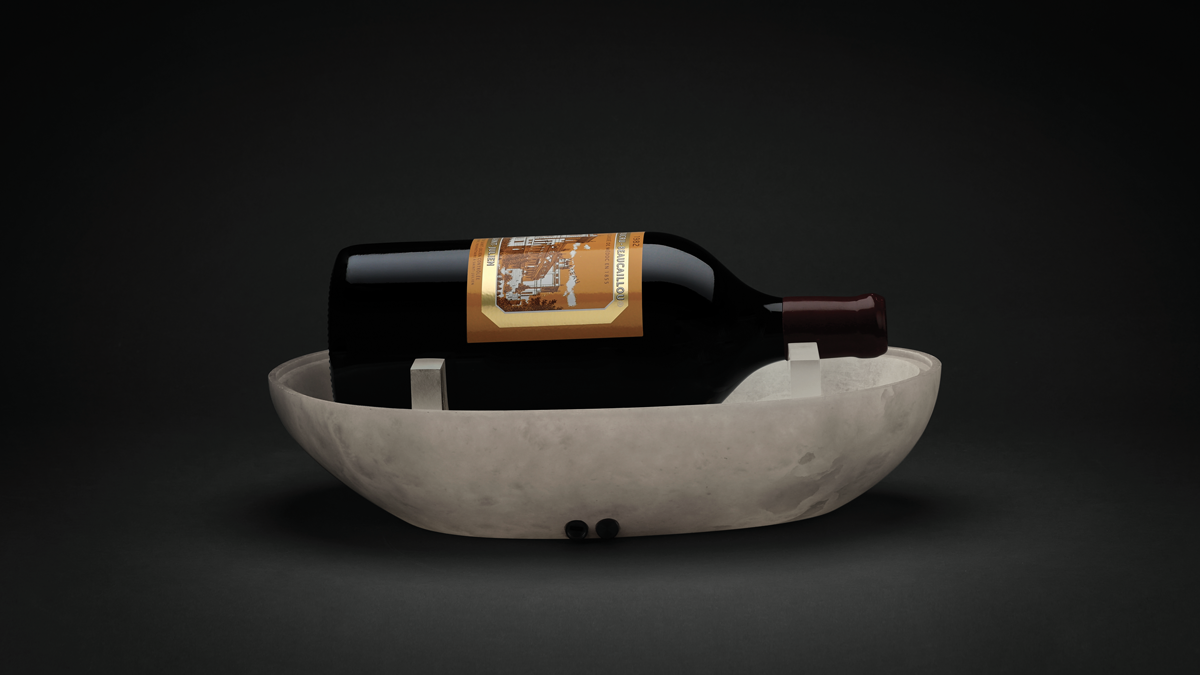 Château Ducru-Beaucaillou
×
Atelier Alain Ellouz CHÂTEAU DUCRU BEAUCAILLOU 1982
GRAND CRU CLASSÉ EN 1855
BLEND 70% CABERNET SAUVIGNON, 30% MERLOT NOIR
APPELLATION SAINT-JULIEN
CELLAR MASTER TASTING NOTES June 2022

Beautiful ruby color with a rich amber rim.
Stunningly deep and complex bouquet leading with dried rose petals and a wisp of cedary herbs, followed by a core of sweet fruit liqueurs and a hint of liquorice. With aeration, Havanna cigar smoke,
wild mushrooms and oiled leather notes unfurl.
Medium to full bodied with impressive concentration of sweet fruits, seamless integration of cashmere-textured tannins,
and vibrant freshness bringing focus to the flavours.
The finish is highly perfumed and nuanced with epic persistence. ALABASTER STONE CASE
SIZE (CM) 460X290X239
MATERIAL ALABASTER
CORDLESS LIGHTING SYSTEM WITH BATTERY DIMMER-PACK, USB RECHARGEABLE
DESIGNED AND MADE IN FRANCE