Thanksgiving Live at Ducru-Beaucaillou
As 2020 came to an end, the celebrations of the tercentenary of Ducru-Beaucaillou were still in full swing. In the absence of physical celebrations, we organised an exclusive and unique series of convivial digital events, shared on-line in conjunction with the year-end holidays.
The first event, held on Friday 27 November at 8.00 p.m. French time, was a Thanksgiving concert "live" from Ducru-Beaucaillou with the sublime mezzo-soprano Héloïse Mas and virtuoso pianist Marwan Dafir. This event was broadcast live on Facebook and on Instagram.
Photo highlights of this moment of digital conviviality.
An enchanted table by Maison Sarah Lavoine
Princess Sarah Poniatowska was kind enough to share her talent by setting a sublime Thanksgiving table for the occasion. Plates, candlesticks, napkins, cutlery in the colours of Maison Sarah Lavoine.
INTERVIEW WITH SARAH PONIATOWSKi
The talented interior designer talks about her career, her inspirations, the "bleu Sarah" and her meeting with Bruno-Eugène Borie for the renovation of the château, which was entrusted to her and completed in 2020, the tercentenary year.
IN THE KITCHEN OF DUCRU-Beaucaillou
With the table set, we find Bruno-Eugène Borie in Ducru-Beaucaillou's kitchen to talk about the preparation of the Thanksgiving meal. Here we meet Florence, the château "cuisinière", Jérémie, sommelier and head of protocol, and Tracey Dobbin, Master of Wine.
The poetry of a live concert
Guests of honour at the tercentenary celebration on 29 September, mezzo-soprano Héloïse Mas and pianist Marwan Dafir honoured us with a performance of a selection of arias live on Instagram and Facebook.
The live event continued with a worldwide discussion with guests on Zoom.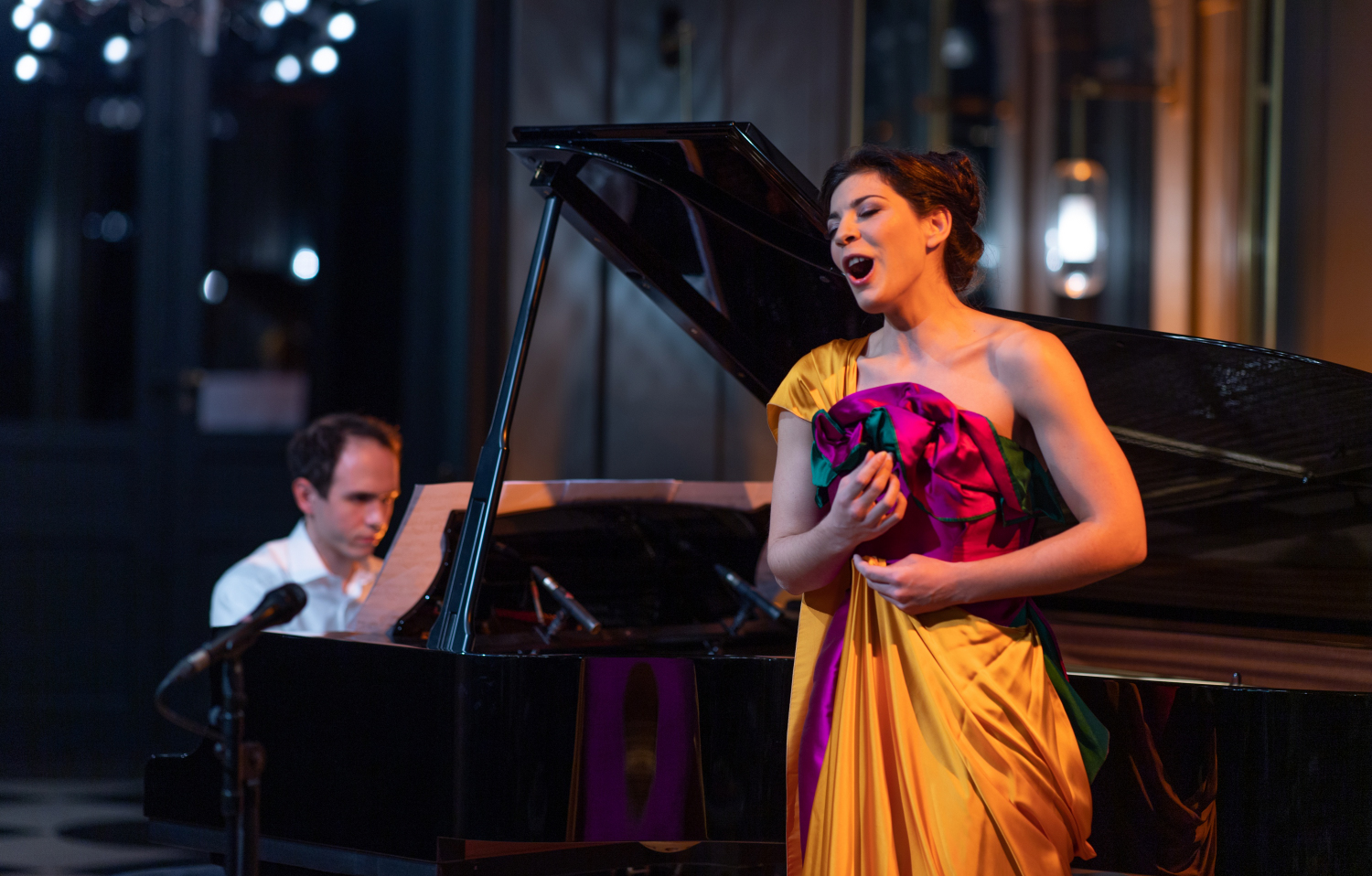 Photo credits: Artiste-Associé photographes